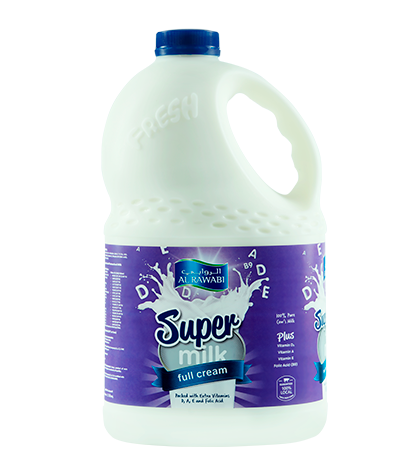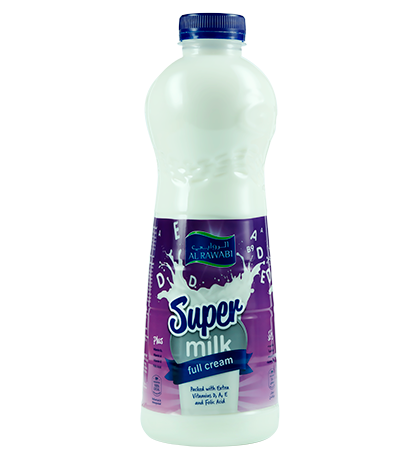 Super Milk Full Cream
Our Super Milk is fortified with an array of vitamins and nutrients comprising vitamins A, D, E, calcium and folic acid to address the nation's health concerns – especially regarding vitamin D deficiency. Our Super Milk is three times as powerful as standard milk.
Ingredients: Fresh Cow's Milk
Pasteurized and Homogenized.
Keep refrigerated (5℃ or less).