Mozzarella Cheesy Puffs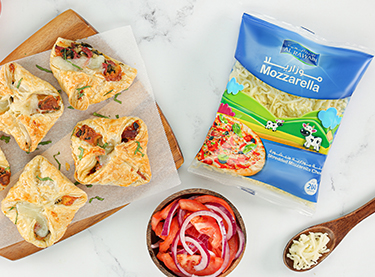 These tasty cheesy puffs are prepared with winter greens, Al Rawabi Mozzarella Cheese, and Strips Beef. They're great as an appetizer or for lunch.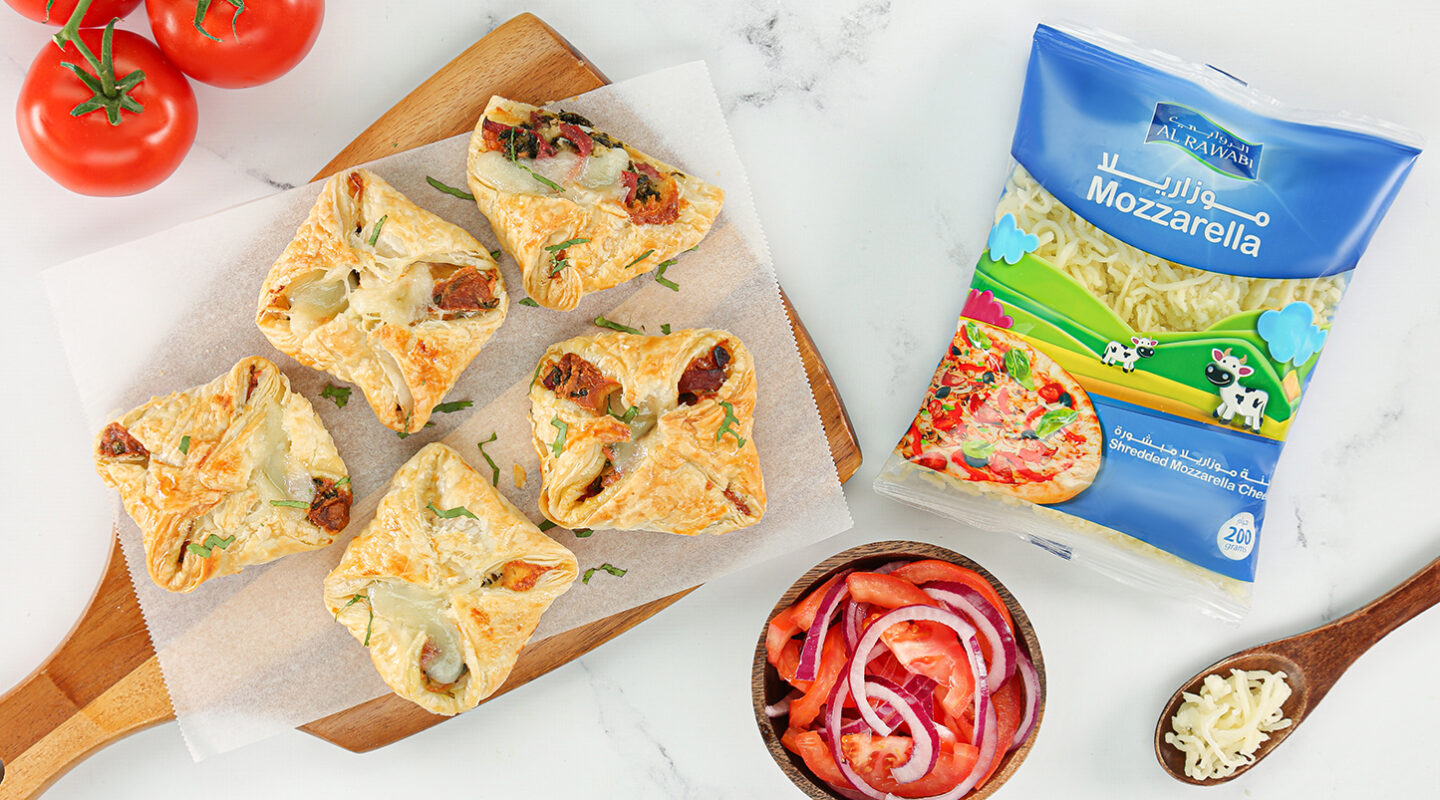 All you need is:
200g Al Rawabi Mozzarella Cheese
2 tbsp olive oil
2 tbsp butter
4 garlic cloves
300g kale
500g pack puff pastry
70g Beef Ham, Slices
1 egg, beaten
1 tbsp cold water
Tomato and red onion salad, optional, to serve
Start your delicious recipe now
Heat a pan, heat the olive oil and butter and gently fry the garlic for a couple of minutes. Cook for 10 minutes, or until the winter greens are completely wilted and tender. Fill a colander halfway with water and set it aside to drain and cool. Roll out the puff pastry to a 32cm square on a lightly floured surface, then cut into 4 x 16cm squares. Place on a baking sheet and place in the refrigerator until needed. 
Preheat the oven to 180 degrees Celsius. Combine the cooled greens, Al Rawabi Mozzarella Cheese, and Strips Beef in a mixing bowl. Season to taste and pile into the center of each pastry square. Squeeze the pastry edges together gently. Brush with the beaten egg and set aside for 10 minutes to chill.
Bake for 20-25 minutes, until golden and risen, then serve with a tomato and red onion salad and enjoy these tasty cheesy puffs.