Tags:
Dessert
Trending
Quick & Healthy
Lemon Berry Yogurt Cake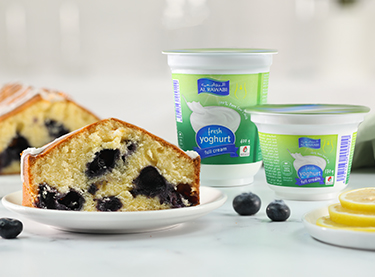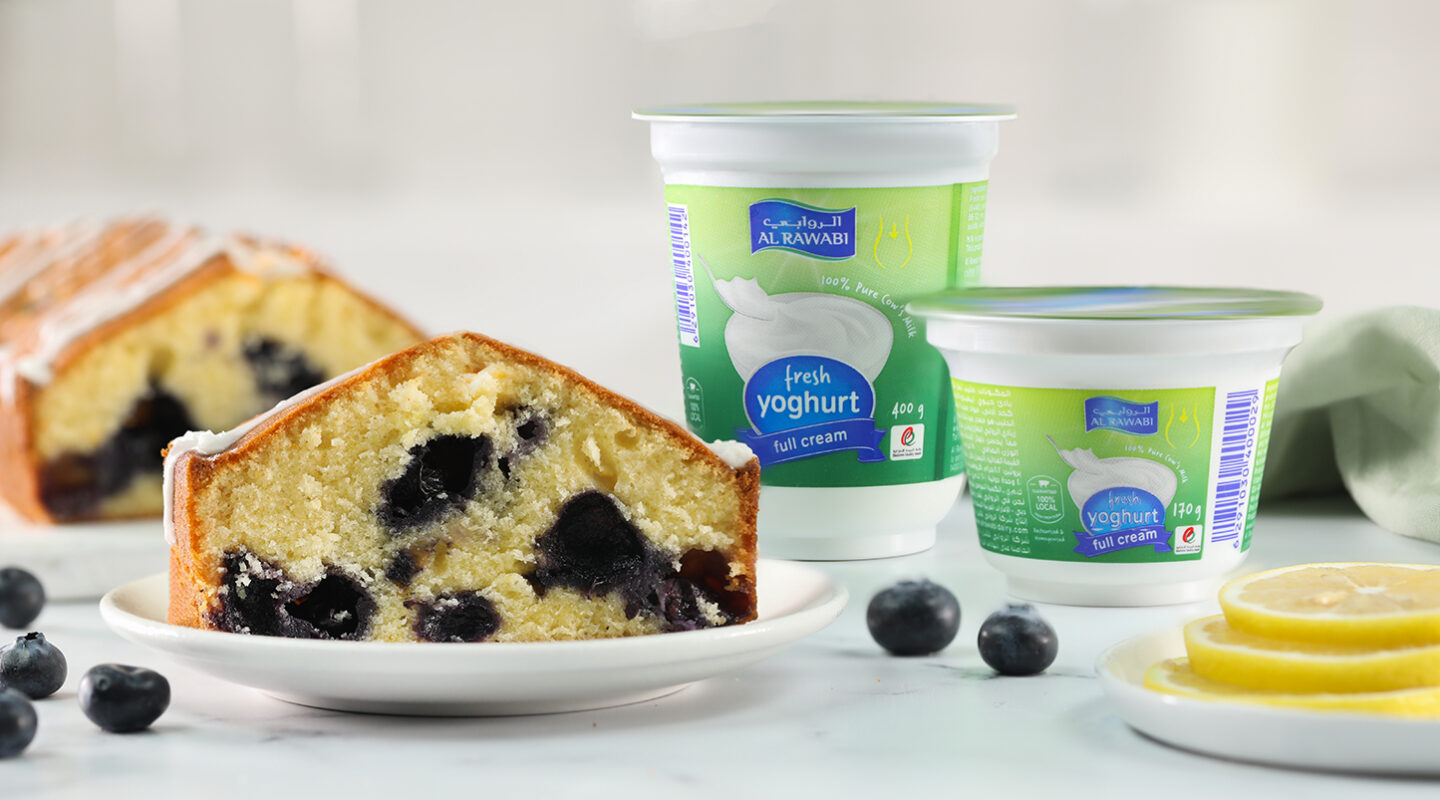 Ingredients
354g Cake flour
1 ½ tsp Baking powder
1/2 tsp Baking soda
1 tsp Salt
1 cup Al Rawabi Full Cream Fresh Yoghurt
2 tsp Lemon zest
1/3 cup Lemon juice
230g Unsalted butter, softened
400g Sugar
1 ½ tsp Vanilla extract
3 Eggs
2 cups Fresh mixed Berries


Lemon Glaze


1 cup icing Sugar
3 tbsp Lemon juice
¼ tsp Vanilla extract
Instructions
Make the cake
1.Preheat the oven to 177°C. Generously grease a 10-12 cup bundt pan with butter or nonstick spray.
2.Whisk the cake flour, baking powder, baking soda, and salt together in a large bowl. Set aside.
3.Whisk the 1 cup Yoghurt Fresh Full Cream Rawabi, lemon zest, and lemon juice together in a medium bowl. Set aside.
4.Using a handheld, beat the butter and sugar together on high speed until smooth and creamy, about 2-3 minutes. Scrape down the sides and up the bottom of the bowl with a rubber spatula. On medium speed, beat in the vanilla extract. On low speed, beat the eggs in 1 at a time allowing each to fully mix in before adding the next. After the 3rd egg is added, be careful not to over-mix. Stop the mixer once all eggs are incorporated.
5.Pour the dry ingredients into the butter/eggs. Pour the yogurt mixture on top. Turn the mixer on medium speed and beat everything together *just* until combined. Do not over-mix. Using a rubber spatula, fold in the berries. The batter will be a little thick and very creamy.
6.Pour/spoon batter evenly into the prepared pan. Bake for 55-70 minutes. Loosely tent the baking cake with aluminum foil halfway through bake time to ensure the surface does not over-brown. Use a toothpick to test for doneness and begin checking at 55 minutes.
7.Remove cake from the oven and allow to cool for 1 hour inside the pan. Then invert the slightly cooled cake onto a wire rack or serving dish. Allow to cool completely before glazing, slicing, and serving.
Make the glaze
1.Whisk the glaze ingredients together. If desired, add more icing sugar to thicken or more lemon juice to thin out. Drizzle on top of cooled cake. Icing will set after a few hours, making this cake convenient for storing and/or transporting.
2.Cover leftover cake tightly and store in the refrigerator for up to 5 days.