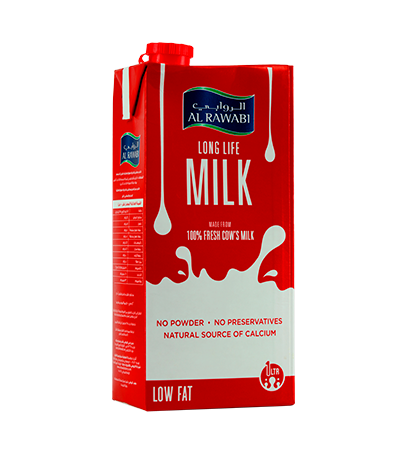 Long Life Milk Low Fat
Our low-fat milk contains a maximin 1.2% fat content and is rich in vitamins D3 and A. It is great for those looking to watch their weight.
Shelf-life (including production date): 5 days
Packaging Declaration
Ingredients: Fresh Cow's Milk
Pasteurized and Homogenized.
Keep refrigerated (5℃ or less).