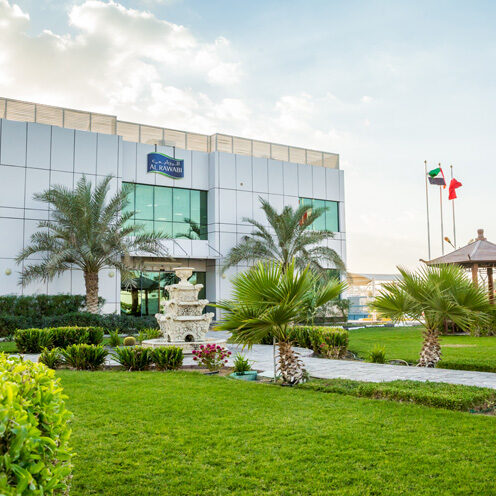 About Al Rawabi
Part of the heritage of the UAE and one of the country's leading Dairy & Juice companies, we started our journey in 1989 on our farm in the heart of Dubai's desert in Al Khawaneej. Our life as a dairy farm began with 500 imported cows with a vision to become a market leader in fresh dairy and juice products. Consumer demand for our products grew steadily over the years which opened doors across the UAE & Oman. Our UAE dairy farm currently has over 16,500 cattle that operates around the clock with our production facility operating 24 hours.
An award-winning UAE-based company, we serve more than one million customers per day, and in 2020 celebrated our 30th anniversary. Our products are easily recognizable as they bear the words Home Made in the UAE. Innovation is at the heart of everything we do.
We introduced plastic milk bottles to the UAE in 1991 and were the first company to bring fresh juices to the GCC in 1995. As a leading dairy manufacturer in the UAE, we were the first company to introduce functional dairy products into the market. We also have plans to launch an environmentally friendly biogas plant in the near future.
Al Rawabi currently produces 350,000 liters of dairy products and 150,000 liters of juice products per day. The Nation's Health is of paramount importance to us hence we ensure our products are fresh and always packed with health benefits. As Al Rawabi's dairy farm is located in close proximity to the dairy processing plant our products are delivered to your retail shelves within 24 hours. It's been an honour and a privilege to serve the nation for over 30 years. Our promise is to ensure the Nation's health.