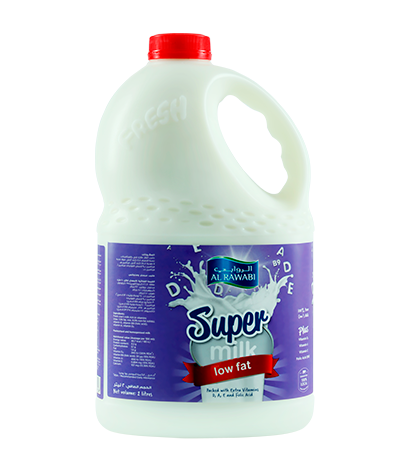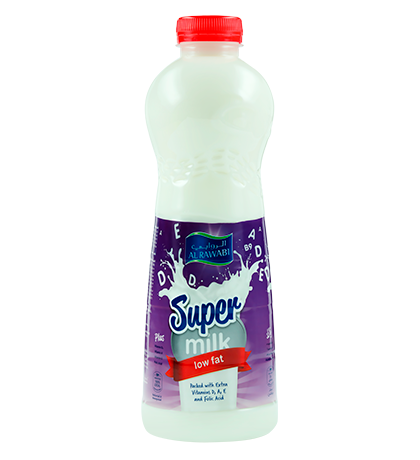 Super Milk Low Fat
Our low-fat Super Milk range is perfect for those watching their weight and will take care of your daily calcium needs. Great for building healthy bones, this milk can be used to make a variety of delicious dishes.
Ingredients: Fresh Cow's Milk
Pasteurized and Homogenized.
Keep refrigerated (5℃ or less).